Unleash the Power of Professional Florida Real Estate Services!
Ready to take the stress and hassle out of buying or selling real estate in Florida? Look no further than a professional and experienced Florida real estate agent.
As your trusted real estate agent and advisor, I am committed to providing you with the highest level of honesty, reliability, confidentiality, and expert service in the Florida real estate market. My goal is to earn your trust and become your go-to Florida real estate agent for life.
With my thorough understanding of the current Florida real estate market, I will work with you to find the perfect property that meets your individual needs, goals, and budget. Whether you're a buyer or a seller, I am committed to acting in your best interests every step of the way.
As a multilingual Florida real estate agent, fluent in Hungarian and Romanian, I have assisted many international clients as well. Hearing from satisfied clients is the ultimate validation of my hard work and dedication. I invite you to read the Testimonials and reviews left by my previous clients and see for yourself the level of service I provide.
Continuous education is a vital aspect of my success as a Florida real estate agent. I strive to stay ahead of the curve and provide you with the most up-to-date advice and expert service in the Florida real estate market. I am beyond thrilled to share with you that I have been awarded the prestigious MILLION DOLLAR CLUB, BRONZE PRODUCER AWARD 2022 for my outstanding sales performance in the residential real estate market in Florida. This award is not just a recognition of my sales performance, but also a testament to my commitment to providing exceptional customer service, integrity, and professionalism to all my clients. I assure you that I will continue to work tirelessly to maintain the highest standards and to exceed your expectations in every way possible. 
I operate under the Golden Rule, always treating others as I would like to be treated. With my commitment to excellence, you can trust that your Florida real estate transactions will be smooth, stress-free and successful.
Don't wait any longer, contact me today to start your Florida real estate journey with confidence!
Within my real estate agent gallery, I proudly present my personal photos captured on significant occasions of the closing days. These moments bring me genuine joy because nothing surpasses the satisfaction of successfully closing a real estate deal in Florida and forging enduring client relationships as a result. My clients' contentment and happiness are always my primary focus, and I am grateful for the opportunity to serve as their trusted Florida real estate agent.
In the world of real estate, the terms "real estate agent"; and "REALTOR®" are often used interchangeably, leading to confusion among homebuyers and sellers. However, there are significant differences between these two titles that are important to understand. A real estate agent is an individual who is licensed to assist people in buying and selling residential properties. On the other hand, a Realtor® is a real estate agent who is a member of the National Association of Realtors (NAR), the largest trade association in the United States.
Being a Realtor® means more than just having a license to practice real estate. It signifies a commitment to uphold a strict Code of Ethics established by the National Association of Realtors. This distinction sets Realtors® apart and provides consumers with peace of mind, knowing they are working with professionals who are held to higher standards and have pledged to maintain certain professional conduct.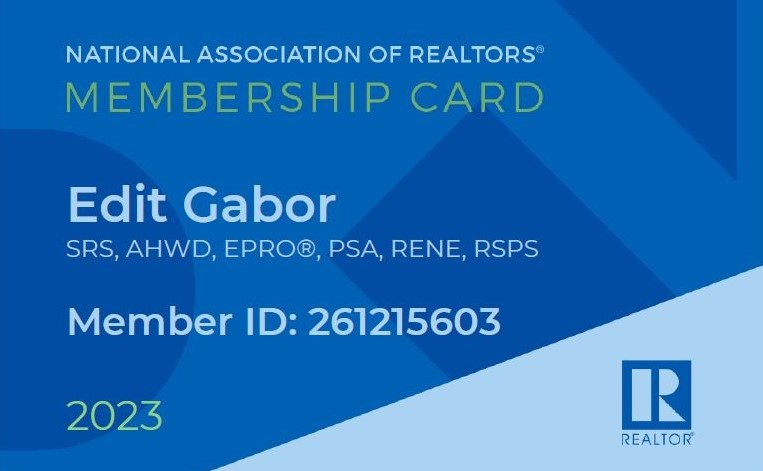 The Code of Ethics, based on the principles of the "Golden Rule" consists of 17 Articles that cover various areas of professional standards of practice. These articles are complemented by 71 supporting Standards of Practice and 131explanatory case interpretations, ensuring a comprehensive framework for ethical behavior in real estate transactions.
The first nine Articles of the Code of Ethics pertain to a Realtor® duty to their clients. Realtors® are obligated to promote their clients interests above their own and conduct all transactions with honesty and integrity. They must provide accurate information about the property and the transaction, avoiding exaggerations, misrepresentations, or omissions. Cooperation with other brokers is also essential when it is in the client's best interest.
Articles 10 through 14 highlight a Realtor's duty to the public. Realtors® must refrain from discriminating against any individual based on race, color, religion, sex, handicap, familial status, national origin, sexual orientation, or gender identity. They are expected to maintain competency in their field and not offer services they are not qualified to provide. Truthful advertising and marketing practices are also crucial aspects of a Realtor's professional conduct.
Lastly, Articles 15 through 17 outline a Realtor's duty to other Realtors. Realtors® must avoid making false or misleading statements about their fellow professionals and should not interfere in their contractual relationships. In case of disputes, Realtors® are encouraged to resolve them through arbitration rather than litigation, promoting a more amicable resolution process.
The Code of Ethics establishes a higher standard of conduct for Realtors® compared to non-member real estate agents. By adhering to this code, Realtors® demonstrate their commitment to professionalism, integrity, and the best interests of their clients. Consumers can have confidence knowing they are working with agents who are thoroughly vetted and have sworn to uphold these ethical standards.
So, the next time you are considering buying or selling a property, remember the difference between a real estate agent and a Realtor®. Choose a professional who is not only licensed but also a member of the National Association of Realtors, someone who has pledged allegiance to the Code of Ethics and is dedicated to providing you with the highest level of service and integrity throughout your real estate journey.
Certifications, credentials, achievements
---
Over the past 6 years, I have obtained the certificates, qualifications, and acknowledgments presented here, which I consider as a testament to my dedication. Continuous learning is essential for constantly enhancing my skills as a Florida real estate agent and providing exceptional services to my clients.